This page is dedicated to all the fuzzy babies I've had the honor of pet sitting, who have crossed over the Rainbow Bridge
"Bebe"
Bebe was an indoor/outdoor cat who lived a nice long life. Even though she had diabetes her quality of life never waivered. She was a delight and very playful and fun.


"Pedro Martinez"
Pedro was a spunky Chihuahua! He was a delight to take care of and always let other dogs and people know what he thought about them! LOL! A very fun dog and I will miss him terribly.
"Henry aka Henry-Henry-Hippo"                                          I was heartbroken to learn of Henry's passing recently. He was so sweet, playful and entertaining. His outdoor counterpart "Pumpkin" passed as well and she was equally as sweet and lovely. I will mis them both very much.

"Puccini"
Puccini was my neighbor and one of the funniest cats I've ever met. He was a delight to watch and take care of. I was so saddened when I learned of his passing.
"Boots aka Bootsie"
Boots was the first dog I had ever owned as an adult. I had grown up with dogs, cats etc., but never while living on my own. I adopted him when he was 13 and his previous owner had passed at 102! I was blessed to have Boots in my life for 6 wonderful years. He passed at the ripe old age of 19 on 12/13/19. His presence is gravely missed.
"Patch"
Patch and his sister Miss Biddy were two of my first clients. Patch lived to a nice old age of 12. He was the more playful and friendlier of the two. What an absolute delight he was. He was very much loved.
"Madge aka Her Madgesty"
Madge left us unexpectedly and suddenly. She was very vocal and always made sure you gave her lots of love and attention...and treats! She was a darling little kitty. I will sorely miss her.
"Bobbie"
Bobbie was a hard loss as he was one of my first clients. He was playful up into his old age. He was delightful to visit with and play with. He was pretty much the "soul" of his home.
"Fritzi"
Fritzi was a funny little cat. She had a little teddy bear that she played with all through out her life. She was plagued with several ailments that come about as cats get older. Though she enjoyed lots of love and treats.

"Ellsbeth"
Ellsbeth was a sweet little bunny. She was a bit more friendlier than her brother Chuck. Although Chuck has warmed up to me. I will miss her very much.


"Hermione"
Hermione was a such a sweet gal. I've been blessed and honored to have watched and cared for some of the nicest sweetest pets I've ever come across. Hermione was one of them. She developed an acute illness suddenly. Her owner said she went peacefully. Before she passed she was so vibrant and playful and didn't show any signs of illness. I was pretty shocked and saddened by the news.
"Abigail"
Abby was a sweet and gentle kitty. She had become ill and did not respond well to medication. I was saddened when the owner gave me the news.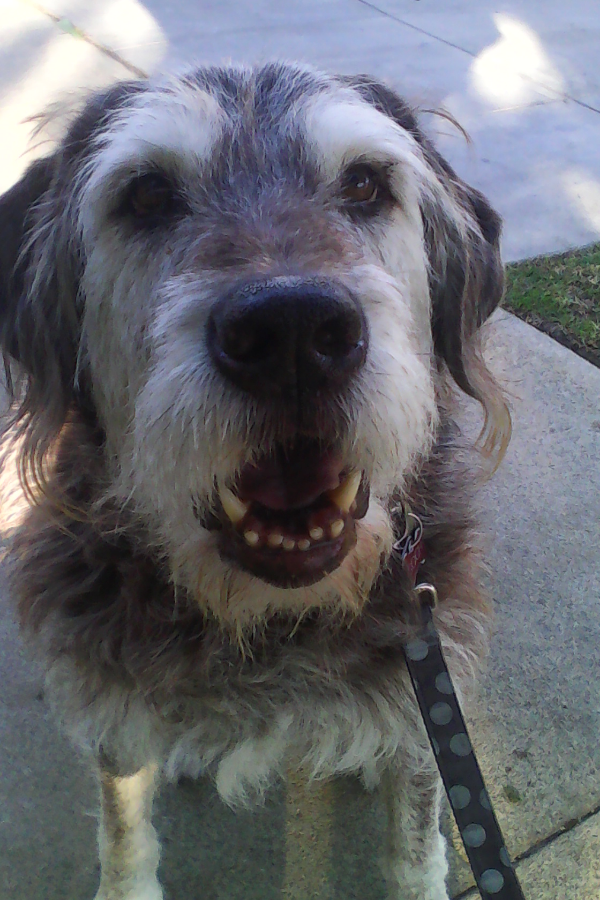 "Vincent Go Van Gogh"
I was truly sadden upon learning about the passing of Gogh. He was a gentle giant and all the neighbors knew who he was. He often liked to "play" by rushing between my legs which would sometimes put me off balance. But I was happy to oblige because it made him happy. I will miss him very much!


"Maggie"
Maggie was a lovely little dog. She is survived by her sister Bella. Maggie loved her walks and enjoyed a game of "chase" every now and then. Unfortunately her age and health issues caught up with her. She was very loved and is very missed.

"Nina"
Nina had been ill for some time. But she lived a very long happy wonderful life. Her sister Vivian passed some time ago. Nina was a funny playful and silly kitty! I enjoyed our many antics together. I will miss her dearly.

"Simba"
Simba was the brother to Sheenah who passed some time ago. Simba had become ill with bloat and had a successful procedure. But over the next year he developed a tumor on his bladder. Everyone loved Simba and always commented on how he looked like a bear-lion! He was the sweetest biggest dog ever. I loved him so very much. I miss him like crazy.

"Scottie"
Scottie was one of my first clients. He passed in mid 2017 from complications of renal failure. He was a fun spirited kitty and I always enjoyed my visits with him as did my other sitters. We will all miss him very much.

"Fargo"
Fargo was a very hard loss for me. She was such a funny and feisty little Puggle. She loved to roll around in the grass and LOVED her treats and toys! I think of her everyday and miss her terribly.
"Sweet Pea"                                                                       I lost my Sweet Pea in 2015 to bladder cancer. She hung in there for a long time. She pretty much ran my household and the other cats in it. When I adopted her she had been passed around to 7 different households until she found her forever home with me! I miss her dearly.
"Schroeder"
The brother to Elsa, Schroeder was always known as the 'affectionate one' to Elsa's aloof demeanor. Always ready to greet you at the door with a warm 'meow' and ready for cuddles and play. One of the sweetest cats I've ever met! He fell ill after many bouts with digestive issues. He will be sorely missed.
"Piper"
Piper was the sister to Harper. She was taken from us suddenly and tragically. I received a call saying she escaped out the gate while the gardenrs were on premises onto a busy street. She was funny and delightful and is missed very much by me, her brother and her owner.

"Buster"
Buster was a lovable older fella. So sweet and still loved to play in his old age too. Just the sweetest guy. I will miss him very much!
"Miss Biddy"
Miss Biddy was one of my very first clients! She was very shy and never let me pet her. She lived a very long and happy life with her brother "Patch."
"Mu"
Mu was a docile and easy-going kitty who enjoyed his wet food and being comfortable. He was very sweet and put up with his more active sister "Zuzu."
"Fast Eddie"
Fast Eddie aka Eduardo was an independent kitty. He enjoyed being let out in the morning to patrol the backyard and surrounding environs! He was like the Feline Sheriff. Patroling the area and at night he worked up an appetite and came back in for dinner. He was truly one-of-a-kind!
"Sheenah"
Sheenah passed away suddenly and unexpectedly. Unknown to her Vet and owner she had a tumor on her heart that burst. I was completely devastated! She was a such a sweet, funny, playful girl. She was loyal and comforting to her owner and her doggie brother "Simba." My heart still hurts when I go walk Simba...because it feels incomplete. I will miss her fuzziness and playful sweet ways.

"Jessie"
Jessie was what I like to call a white fuzzy angel.  If I was having a bad day and came to do my visit with Jess, she always made me smile and I felt so happy after leaving her.  She was a senior dog who lived a long and great life.  Even though she couldn't move very well, she was so full of life and happiness that she thought she move as fast as a puppy.  I often had to slow her down so she wouldn't hurt herself.  I will miss her so.

"Audrey"
It was a shock to receive the news that Audrey had passed.  She had no signs of illness or weakness until the night before she crossed over the rainbow bridge.  Audrey was spunky, funny, delightful, energetic and a pure joy to walk.  I'm beyond sad that she is gone.

"Reese"
Reese was a big fun chunk of kitty!  He had diabetes but it was manageable.  And he was doing very well.  But two weeks after his brother Zeke passed, Reese wanted to be with Zeke. The owner said that they were born two weeks apart, adopted two weeks apart and departed two weeks apart.
"Reese & Zeke"

"Zeke"
Zeke was ill and not doing very well.  He had liver disease that he had hidden and thus had progressed undetected.  He was such an active and playful kitty.  He enjoyed getting his treats, being brushed and going for short walks outside in the courtyard area.  I will miss this handsome boy very much.

"Xena"
I've known Xena since she was born and watched her and her brother before starting my pet sitting business.  Xena was about 17 or 18 years old.  She had a great fulfilling life.  She used to climb trees and chase squirrels.  Zooming about at full speed was her favorite thing to do.  She was a very sweet and loving pup and will be missed greatly.
"Maxine"
Maxine lived a full and very long life.  She had a few health problems that she overcame brilliantly.  But her age other health-related issues caught up with her.  Maxine enjoyed her walks with her sister "Audrey" and like barking at other dogs.  Maxine may have been almost 20 years old at her passing. I will miss her dearly.


Radar had been with me the first year I started my pet sitting business.  We didn't get off to a great start (he bit me a few times before getting to know me) and I loving wrote about him in one of my blogs.  But we became great buddies.  Radar loved his treats, liked to run when he shouldn't have, since he was accident prone.  And he had a tiny little Chihuahua girlfriend in the neighborhood too.  I will miss him greatly and loved him dearly.

Miso was a funny and delightful kitty.  She loved chasing the laser light and playing with her cat nip mice.  Canned cat food was her favorite however, she never turned her nose away from her regular dry food.  She had a neat little meow that sounded more like chirping.

"Suki"
Suki was a very sweet and lovely kitty.  She was such a little lady.  She enjoyed getting lots of lap time and cuddles rather than a lot of play.  And she really enjoyed her canned food.  Often times she'd try to get me to give her more than she was supposed to get.

"Sophie"
Sophie was a very active and gregarious bunny.  He lived a very long life for a little rabbit.  When I first met Sophie he thought my finger was a carrot!  He enjoyed chasing his little basketball and hopping around while I cleaned out his cage.

"Melvin"
Melvin was a senior cat who was loving cared for by his mom in the twilight of his life.  Melvin was very vocal and enjoyed lots of head scratches and back rubs.  Even in his senior years he enjoyed chasing after string-type toys.
"Lava"
Lava was a good doggie who enjoyed exploring her front yard.  Every once in a while she'd be agreeable to walk up and down her block.  She'd try to be sneaky and eat petrified poop!  She enjoyed her pill pocket treats when it was time for her Proin. She was a champion napper too. Lava leaves behind her kitty cat sister "Miso."

"Betty"
Betty lived a wonderful life after having been abandoned in an empty house.  She enjoyed playing with her red cherry toy and her grey fuzzy ball.  She liked to talk to me while escorting me to the kitchen to make sure I gave her breakfast and dinner.
                          "Hercules"
Hercules was big brother to Xena.  I had known Hercules from the time he was born.  He belonged to a very good friend of mine.  Herc enjoyed bossing his siblings around and making sure everyone knew that he was in charge.  Overall he was a big softie. 

"Vivian"
Vivian was a delightful kitty.  A little shy at first, but once she warmed up she was such a sweetie.  She liked playing with her purple string toy and getting her treats before I'd leave.  She leaves behind her sister Nina.
"Job"
I lost my own little fella Job.  Job was a tough guy and liked bossing my other cats around.  He always let me know when he was ready for his breakfast by standing on my chest and meowing as loud as he could to wake me up.  He had many lives and always pulled through.  His heart disease finally caught up with him.  I miss him very much.
 
"Sandy"
Even though Sandy had arthritis in her hind legs, it never slowed her down.  She had so much energy and always tried chasing after the neighborhood cats.  She enjoyed getting early morning massages to get her blood going before her walk.  Sandy enjoyed her biscuit treats, getting brushed and hanging outside in the grass to keep an eye on the neighborhood.
"Faust aka Rodent"
Rodie, as I liked to call him, was a very sweet kitty.  He was deaf, but sometimes knew when I came in for my visits.  He liked to go out in the backyard and investigate things. He liked his red fluffy mice, cat nip and chasing the laser pointer.  He lost one of his front fangs in an accident years earlier, so it looked like he always had a smirk on his face. 
"Santiago"
Santiago was a very cool and mellow kitty.  He liked spending most of his time outside.  Santi liked to sleep right outside the front door in his cat carrier.  He enjoyed catnip and playing with his toy mice.  He traveled from LA to Oregon and back to LA again.
"Chloe"
Chloe was a very friendly and personable doggie.  She had a good and long life.  She loved going for her walks and patrolling the backyard with me while I went on poop patrol. She enjoyed getting brushed and eating chicken jerky treats.
"Jazzy"
Jazzy lived a very long and good life.  She enjoyed her laser toy, hiding under the bed and drinking water from the faucet.  She liked to go outside sometimes too.
"Smoky"
Smoky was Jazzy's brother.  He lived a very long life too.  He was quite feisty in his old age.  He still enjoyed playing with an orange pumpkin toy, his laser toy and running up and down the hallway.  He didn't like the vacuum cleaner.
"Sammy"
Sammy was a very friendly, playful and mischievous little rat.  She helped me overcome any reservations I may have had about pet sitting fuzzy baby rodents.  She enjoyed dried fruit and sunflower seeds.  She also liked trying to escape out of her cage!
"Toby"
Toby was a little more shy than Sammy.  But Toby enjoyed running around on the wheel and getting treats too.  He would poke his head out the cage door every now and then, but would dart back inside.

"Tommy"
Tommy was a very sweet little rat and was extremely shy.  More shy than Toby was.  But Tommy enjoyed darting out quickly and grabbing a yogurt treat and going back inside the little domed rat-house to nibble on it.
"Thelma"

Thelma was a great kitty with a lot of spunk.  She enjoyed going in the backyard and exploring the different plants.  She liked her canned food and talking to me as soon as I'd walk in.  I didn't have any still photos of her but took this short clip to show her owner that she was drinking plenty of water.